What Korean sheet masks really do?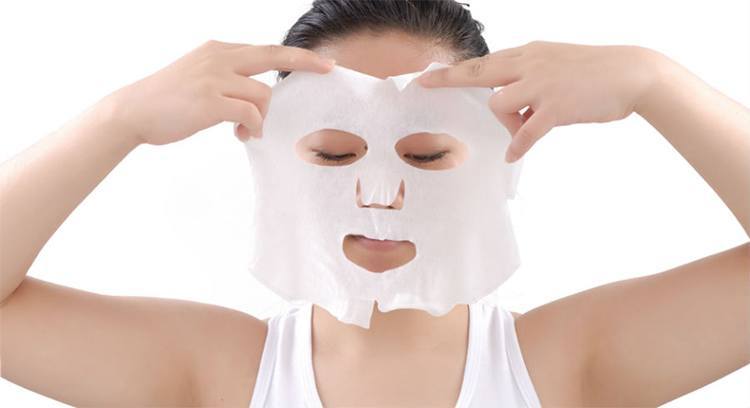 K-beauty brands have produced a ton of too good to be true Korean sheet masks for us to feel free to choose. If you are not a K-beauty lover yet, maybe it's time to reconsider the true benefits that this Korean beauty industry can offer. But in this article, our main focus will be on one of the most obvious trends and obsession; the Korean sheet masks! These life-changing face masks have been a huge trend for the last years, embraced by women (and men too) all over the world and not to forget, celebrities , which in this point, do not agree to differ from others and let their skin not to experience what's so called the Wonder Mask!
The Korean sheet masks main intention is to deliver some very concentrated doses of hydration and natural ingredients on your skin to make it really healthier since its first usage! It's not a surprise considering that natural elements are exactly the reason why Korean beauty brands are feeling so proud of.
And you know why Korean sheet masks can guarantee such an amazing effect? Not only because they are packed with so many rich ingredients, but because of their material too. They work as a barrier that locks all the ingredients in and makes them impossible to vanish into the air during its appliance, guaranteeing you 100% effectiveness during every second being on your skin. This beauty routine must have definitely caught your eye while you've been scrolling on your social media feed! Well, have you ever wondered why so many people, despite the ghostly-looking face when applying them, have completely trusted the wonders that these Korean sheet masks do?
How to choose your favorite K-beauty sheet mask? (If haven't decided yet)
K-beauty, even though it might seem to offer too many overwhelming selections of sheet masks, actually is thinking about a practical, natural solution for every kind of suffer a skin can experience out there…
That is why you need to get to know them in order to best decide the one that can potentially perform miracles on you! Korean beauty industry produces these sheet masks thinking about the REAL miracles nature offers us every day, with rich, powerful ingredients.
Here are a few tips to keep in mind if you haven't chosen your favorite sheet mask yet…
Start with basics. Green tea and Tea tree masks are a great start for everyone who is feeling confused and want to start with a gentle type of Korean sheet mask. Green tea masks are packed with tons of antioxidants which soothe the skin and give a major help in reducing redness. They also help fighting free radicals on the skin which cause wrinkles, acne, loss of elasticity, blackheads etc. Snail sheet mask is also considered to be one of the most powerful (and old too) inventions for the deepest moisturize a skin can get.
If dryness is your concern, especially now that cold weather is right around the corner, we bet your favorite will be the aloe, honey or rice sheet masks! This type of Korean sheet masks tends to be so powerful, that some studies claim Manuka honey and aloe Vera masks increase your skin moisture by 125%. Rich in vitamin B3, these ingredients quickly calm and brighten every type of skin.
If your main goal is to reduce your acne and different scars, on your favorite list of these K-beauty wonders, you must definitely have some sheet masks that can perform amazingly well on this skin condition. For those you still are not convinced, keep in mind the Vitamin C. This vitamin boosts your collagen production, which is often accompanied with breakouts on the skin and leads to acne and wrinkles.
Too many possibilities make it a little hard to choose a favorite one, or two…so, our advice? Just put a sheet mask on your face and let it fully optimize the penetration of its ingredients because after all, the best answer you can get is the one that comes from your skin only!
Conclusion
You see, Korean brands, not only can offer you a large variety of beauty products where everyone can find himself, but, they also strongly promote what's so called Korean beauty secrets by applying true, organic and high power ingredients that do not only have the ability to reflect instant results at almost every type of skin but they do also make everyone believe that today, a good, permanent investment on the skin, can still be made…
Shop the story