Is that time of the year again when temperatures drop and we all tend to get cozy in our homes. Winter is the season of not only holidays and celebrations but of the flu too.
That is why is very important for us to know which are the right measures we have to take in order to boost our immune system and keep as far away as possible viruses or infections. And by measures, we mean interfering in our lifestyle components! Experts from all over the world, when it comes to this matter, agree in just one thing: Proper nutrition is the key to strengthening the immune system and preventing any kind of unhealthy condition, especially during winter season. Diet is the most important investment everyone can make if the main goal is to live a healthy, long-lasting life.
But which are some of the most powerful foods we should all add to our winter daily intake in order to keep the flue away?
Here are the list and the whys…
Citrus fruits
Talking about superfoods, especially during wintertime, no one can skip citrus fruits! Starting from grapefruit and orange, and finishing with lemons and tangerines, they all are filled with vitamin C which increases our white blood cells production. White blood cells are the key when frightening infections! For a strong immune system, it is necessary to eat them daily because our body is unable to produce this vitamin.  Vitamin C, which is also contained in a large variety of dark green vegetables, kiwis etc., is our immune systems best friend! Never forget that.
Garlic
Have you ever though how come garlic is such commonly found in almost every cuisine culture around the world? Well, maybe because this superfood cannot be skipped so easily… Garlic contains the immune-stimulating element called allicin. It makes our white blood cells to destroy cold and flu viruses. Garlic is a perfect stimulator of our immune's system cells which fight all kind of bacterial infections and viral ones too. Some studies have also been showing that garlic has the ability to almost totally destroy human rhinovirus which causes common flu and colds. Also, the respiratory virus and even herpes. For full effectiveness, it is recommended to be eaten in a raw way! Consume it daily putting it over soups, salads and sandwiches.
Ginger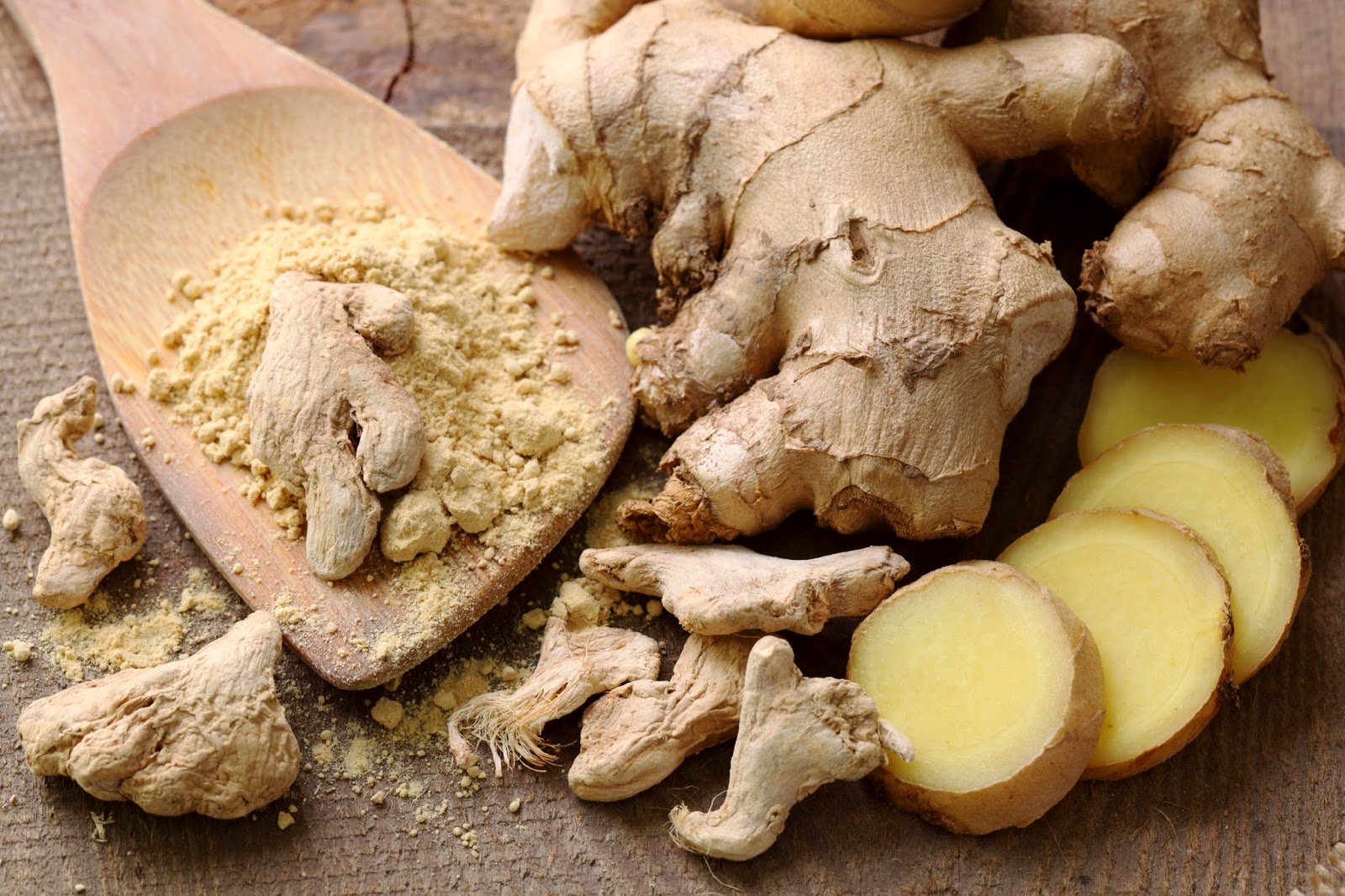 Now it's time to talk about ginger, you didn't think we forgot about it right? We cannot skip this superfood due to its proven extraordinary benefits. Especially when it comes to preventing and treat flu infections and many other powers that leave everyone speechless. It is a strong antioxidant, antimicrobial; it kills cold viruses and most importantly, most of the cancer cells! Ginger also stimulates blood circulation and open sinuses. We could go on and on, and still wouldn't be enough to best describe ginger powers. We can just say one thing: Don't skip ginger! Consume it daily to not only boost your metabolism and prevent colds and flu but to almost protect yourself from every life-threatening disease with its natural medical powers!
Hot peppers
We don't want to disappoint you but, hot peppers might have more vitamin C than citrus fruits! This is due to the fact that hot peppers (and other from the same family), contain capsicum, a rich source of vitamin C and bioflavonoids. They both aid our immune system in fighting colds and flu by helping our body produce the white blood cells of our lymphatic system that cleanse your cells and tissues of toxins. They are also a great source of betta carotene, which, according to some studies, is a perfect source for boosting our immune system. Everybody knows that it also helps to maintain a healthy skin and eyes.
Broccoli
And last but not least, broccoli! Remember when our mother used to convince us to eat broccoli?  Well, there was a good reason for that, despite the fact we almost everyone hated it. Broccoli builds up our immune defenses and protects us from many dangerous diseases. Of course, broccoli cannot take all the credit when it comes to veggies that prevent cancer and many other diseases, but we must say: broccoli for sure stays on the top 5! Broccoli contains a high amount of potassium, calcium, and magnesium which all of them regulate our blood pressure. Including broccoli in our daily diet, makes us take a good amount of vitamin C. It is an antioxidant necessary for fighting against free radicals, and not to forget that vitamin C is an effective antihistamine for fighting the common cold.