Essential oils are not something women have recently started using in order to keep their skin as flawless as it can be. They are some natural, powerful oils which cover a large range of super-benefits not only for the skin (especially problematic ones) but also, for the body and mind.
There actually, are no limits on what a specific essential oil can do. They do actually exist hundreds of essential oils, all with their specific characteristics, benefits, usage, and ingredients. But, my main intention on this blog is to show you which of all the available essential oils are best for a healthy, flawless skin. And also, which of them are a powerful natural cure for different skin conditions starting from acne, wrinkles, excess oil etc.
Here is the list of my favorite essential oils and their main characteristics. Hope you can find the right one for you.
Bergamot essential oil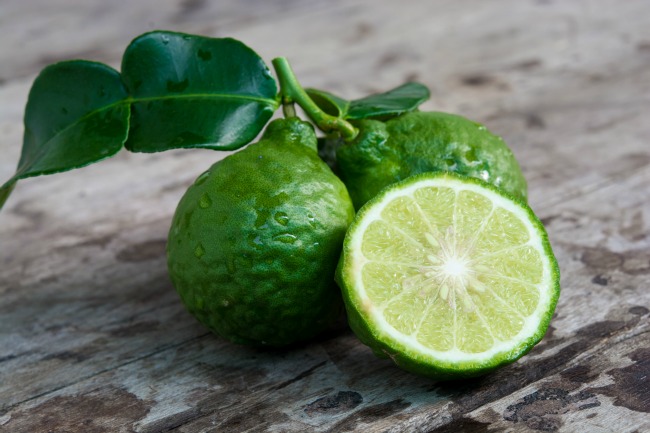 Bergamot essential oil is a tropical plant which takes the credit for many amazing health benefits. The main usages of it are: as a deodorant, vulnerary, antibiotic, antiseptic, antispasmodic, sedative, analgesic, antidepressant, disinfectant, febrifuge, cicatrisant, and digestive substance. They also effectively prohibit infections, including those of the skin. That is why; this aromatic and powerful plant is used extensively in skin care soaps. It does not only protects the skin and hair but also, they get  natural shine and healthiness.
Coconut essential oil
Experts have a really good reason when one of the main elements they admit to giving instant skin care results is coconut oil. It is a natural antibacterial and this essential oil can deeply penetrate the skin and hair and nourish them with powerful elements which hydrate and protect them… Coconut oil not only nourishes them but, it makes my skin and hair smell amazingly good and gives them a natural shine. It also helps you do away with dry and hard skin conditions. I personally was no surprised when finding out that a lot of studies have shown the powers that this essential oil has on curing the acnes, psoriasis, eczema and several other skin disorders.
Olive essential oil
Found in every kitchen, olive oil, when used as an essential oil, can contribute so much in our skin care routine, that it might probably make us no longer want to use other essential oil. I have been starting to use olive oil since when I was in high school, I mean, many years ago, as a hair mask and face scrub along with sugar. Olive oil is extremely rich in vitamins, natural fatty acids, and minerals. It's also recommended for the sensitive and problematic skin. This oil works as a powerful ingredient for anti-aging skin care products due to its antioxidants. It fades wrinkles and fine lines and deeply nourishes every skin cell and most importantly, it regenerates them. Rich in vitamin E and A, olive oil helps to maintain the skins elasticity and softness.
Avocado essential oil
Avocado is the only fruit which contains healthy fats. It is amazingly good for our health and its recommended to be consumed at least once every other day. but, did you know that it also works wonders on our skin and hair too? Its high level of vitamin E is ideal for preventing skins inflammations and acnes. When used as an essential oil, in our beauty routine, we need to keep in mind that we are actually dealing with a multifunctional product.  Rich in antioxidants, it gets the skin back to normal and hydrates it even on the most sunburned skin.
Rose essential oil
The many benefits of Rose essential oil van are attributed to its properties as an antibacterial, a balancer of moisture levels on the skin, a big skin imperfections reducer and so much more!… The antimicrobial and aromatherapy benefits alone are good reason to put a few drops in your DIY lotions and creams.
Cool fact: Did you know that in 2010, Chinese researchers, through some studies, uncovered an interesting fact?  Rose oil exhibited one of the strongest bactericidal activities compared to more than 10 other oils! They did also discover that since its first usage, 0.25 percent dilution, Propionibacterium acnes (the bacteria responsible for acne) was completely destroyed!
Lavender essential oil
Lavender essential oil has some profound benefits on our skin. That's because of its antimicrobial and antioxidant characteristics. It deeply soothes and nourishes the skin. Treats acne, dry skin, and reduces the appearance of dark spots and scars caused by acne. Lavender is also the powerful oil that helps reducing stress and anxiety, both strongly related to our skins health.
Here is the link between acne and stress, and the role of Lavender oil. Some studies have proved that stress and acne are strongly connected. That explains why people often experience acne flare-ups during times of increased stress and anxiety. Sebum (the oily substance that mixes with dead skin cells and bacteria to clog hair follicles)  is created by cells. It has  receptors for stress hormones. Therefore, lavender essential oil serves as a powerful tool because of its stress-reducing capabilities.
Shop the story