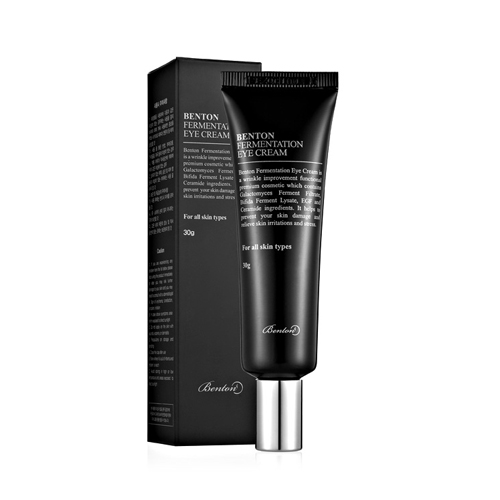 We all know that the skin around our eyes is the most fragile one. It is prone to dryness which is translated into wrinkles and fine lines, and also, dark circles. That is why we do all agree on the importance of a proper, right skin care line that can potentially work on the under eye area so these signs can be removed or not appear at all.
There might be a lot of eye creams that promise to completely reduce all the aging signs and dark circles, so practically, products that work wonders…But, do you know what I did? I kept it real! Of course, it irrational to start believing that suddenly, all wrinkles and other under eyes scars will disappear. Especially when you're not a teenage anymore…
So, here is what I did: I decided to purchase a few eye creams that had mostly impressed me through different beauty gurus which have left some interesting reviews on them and shared with their fans. I gave them the supposed "necessary" time to leave an obvious effect and work on the skin. I got impressed by only one…
And when I say impressed, I mean the results were immediate! Benton Fermentation Eye Cream was the one which went beyond my honest expectations. Mostly due to the fact that my skin is very sensitive. It is prone to acne and dark circles are always obvious, especially after 12 p.m
Why Benton Fermentation Eye Cream kept his word?
We all dream for a naturally oriented skin care product that constantly surprises us with powerful and rich elements. The first thing, after hearing about a product that in theory fulfills our requests, in our mind naturally comes the desire to try it on! For this reason, Benton products are so widely loved! Most especially the Snail Bee High Content Essence but not only. The Benton Fermentation Eye cream aims to lessen the appearance of wrinkles, relieves skin irritations and dark circles. You see, they do not promote themselves with big, magical words which promise magical results. No one can actually do that!
But what Benton can do, at least what it has done for me, is that you get what you've been told!
Benton Fermentation Eye Cream has a thick consistency which skin absorbs immediately. I could instantly see and feel my skin soft and hydrated. Even though I did not expect an immediate result especially when it comes to my dark circles or wrinkles, I knew I was dealing with a different type of product. This product had something special in it which made me feel more confident and hopeful.
My advice to you: know your limits! If you, just like me and many others, are tired of constantly trying and trying over and over again, skin care products which lead to no effect, dare to train yourself. And by that I mean, you need to train yourself to learn how to properly notice when a product is promoting some "magical" benefits or real ones which come naturally. Real ones out there speak in the name of their powerful products filled with rich natural extracts and nourishing values that do not come with big, "promising" names, but with facts and plants are known too many years ago!
Ideal for:
As I previously said, I have a very sensitive skin.  Especially under my eyes where dark circles and wrinkles tend to constantly appear especially when I am tired or after lunch hours. Benton Fermentation Eye Cream is supposed to help these types of skin conditions:
Sensitive and combined skin (my type of skin)
Dry and itchy skin especially under eyes and around mouth
Imbalanced skin
Moisturizing and oily skin
Wrinkled and dull skin
Skin allergic or sensitive to harsh chemicals
This cream contains anti-inflammatory elements, amino acids to help cure, detox and prevent wrinkles, along with another intense hydrating ingredient: adenosine, arginine, and betaine.
All things you need to know about Benton Fermentation Eye Cream
This eye cream has a very high concentration of fermented ingredients. Do you know what that means? It means you get rare, naturally ingredients which normally are not easy to purchase by everyone and stuffed them in a simple, powerful eye cream, which to be honest, is available at a very reasonable price! And to not forget: it contains also fermented filtrate (Ceramide, EGF, hyaluronic acid and many natural extracts).
This functional cosmetic eye cream has a really advanced formulation which is noticeable by everyone. Especially with women who are constantly finding themselves struggling with dark circles, tired looking eyes and wrinkles.
Shop the story